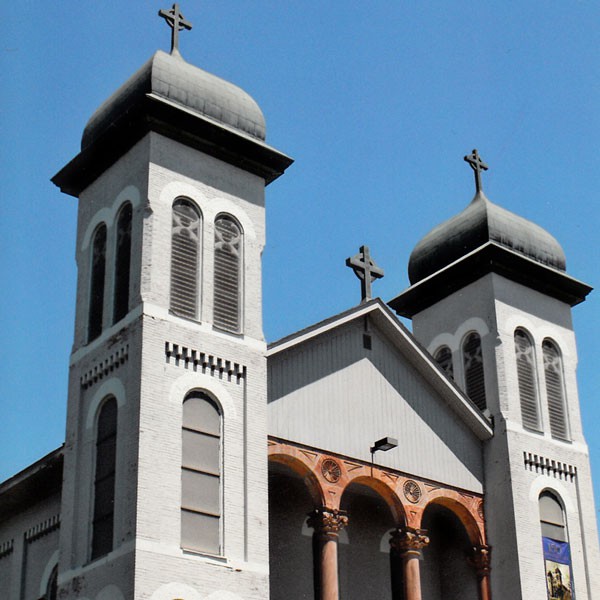 WELCOME TO
SS. PETER & PAUL
PARISH!
Whatever the reason
for your visit,
we are thankful
and invite you to sign
our GUESTBOOK
@ the entrance to church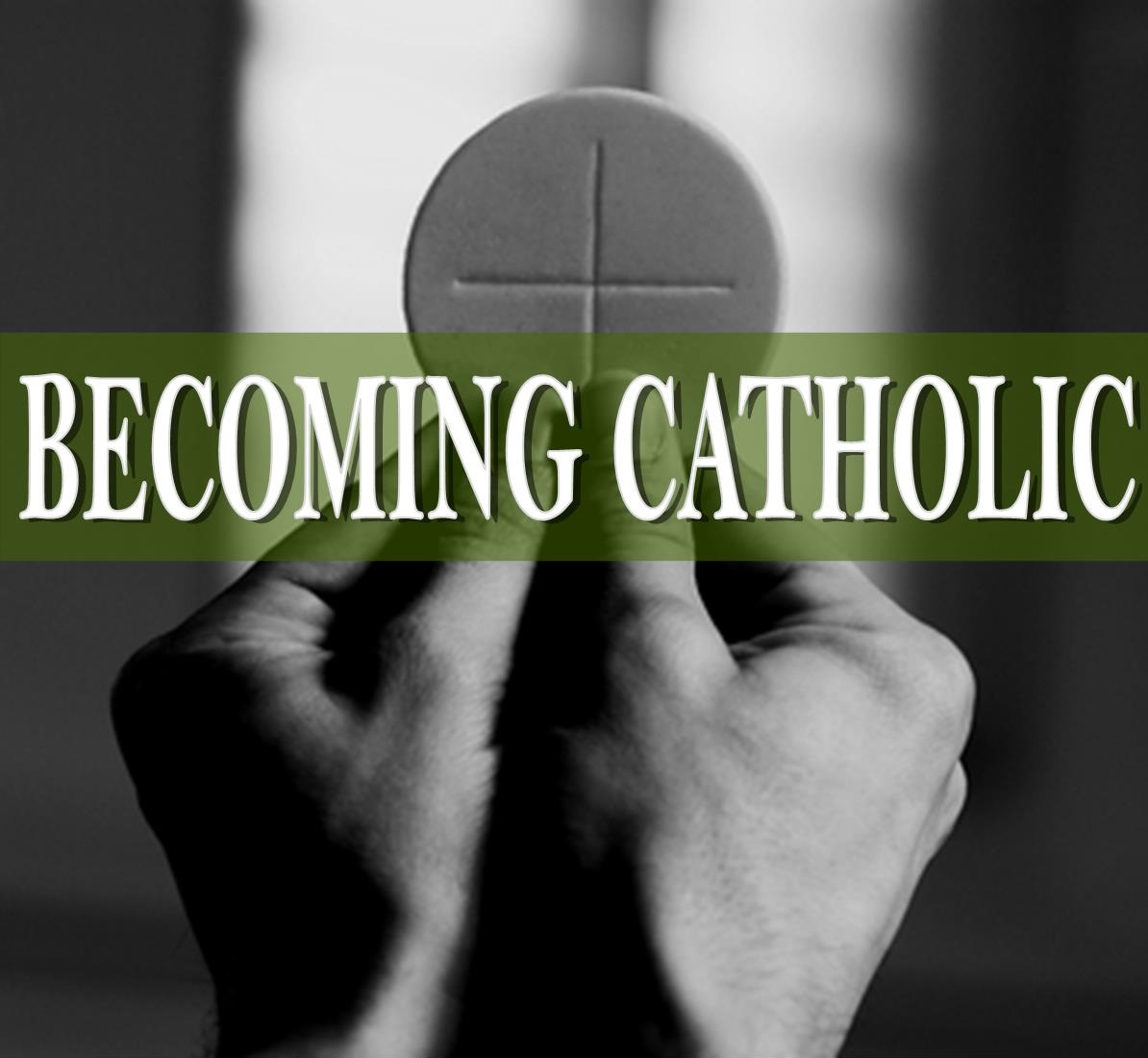 ARE YOU THINKING OF
BECOMING CATHOLIC?
Contact the parish office
to inquire!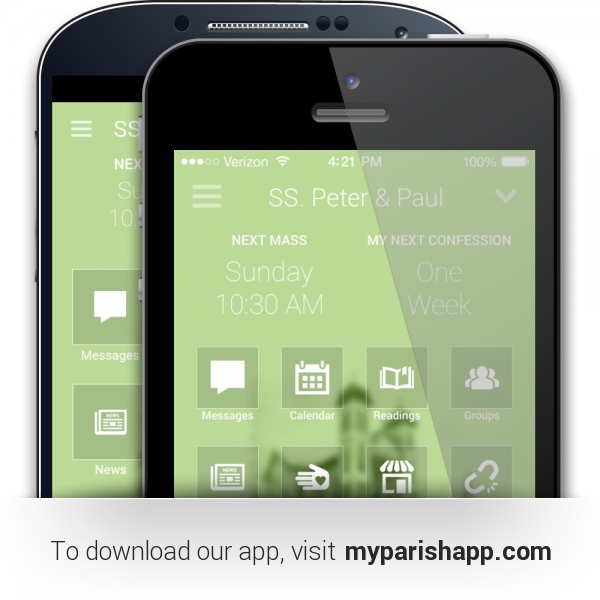 Download our
Parish App to your
Apple/Android phone!
Text "App" to
phone number 88202
or visit myparishapp.com
to download.
Select SS. Peter & Paul.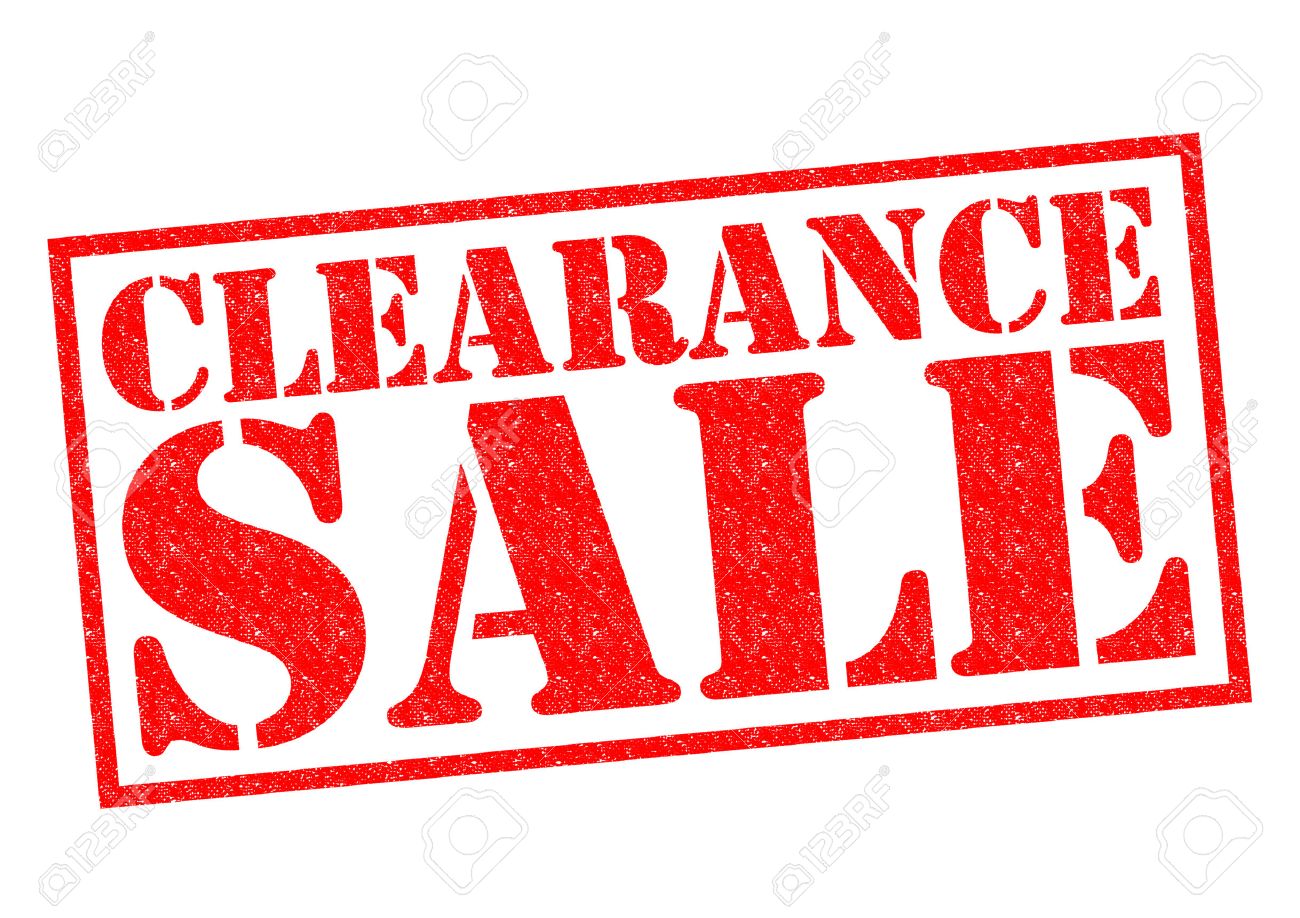 PARISH GARAGE SALE
CLEARANCE!
Friday, August 2
8:30am to 4p.m.
Lots of treasure
left! Something
for everyone!
DON'T MISS IT!
SS. Peter & Paul